Home › Resume Templates a-i › Broadcast Journalism
Broadcast Journalism Resume
---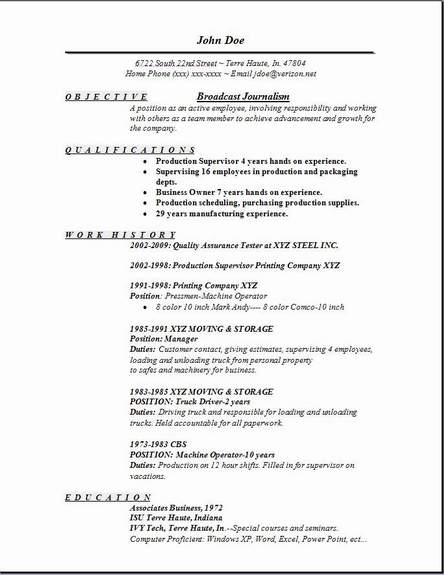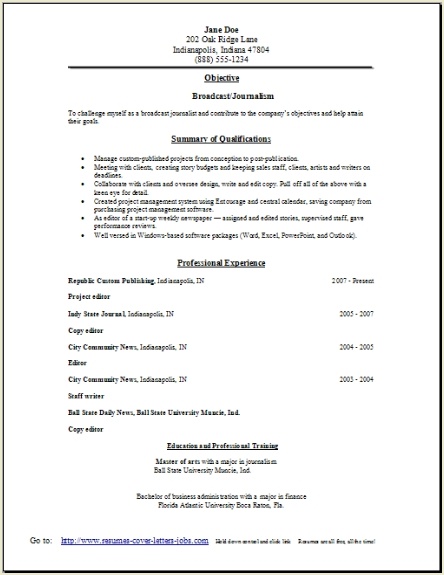 ---
Broadcast Journalism Resume
FREE UPDATES


Download Broadcast Journalism Template Here
Download Broadcast Journalism Template2 Here
Download Broadcast Journalism Resume 3 Here
Download Broadcast Journalism Cover Letter

--------------------------------------------------------------




Go on and add us now, very convenient and easy to do.


You should get some friends in on this pre-formatted broadcast journalism resume you just downloaded for free today.

Download it today then just put it on your own Desktop with the file name already listed.

It's much better locating the resume on your desktop to do your editing later.

This format is yes I have to say it, one of my many favorites.
I must say, the formatting, I really do enjoy the way it makes it look. It gives it a look of professionalism about it, and the design is pleasing.

I honestly think it somehow makes that information stand out, your qualifications are just right there in front of you.

You found your new resume, just get started right away and finish it off with your info and you are done.



Some of the opportunities for Broadcast Journalism:



News Broadcaster; Sportscaster; Announcer; News Writer, News Producer, Journalist, Multi-Media Writer, Internet Information Specialist.

Some options you may choose for this career may require you to complete at least two years in college. If you are planning on going beyond the originally accepted associate degree, many classes will be required for you to excel at some of the career options or for the preparation of transferring to a current university program.

Practical experience is needed for this newly equipped/recently remodeled digital televisionstudio and the campuses radio station.

Many interesting Internship opportunities are always available in the local radio and Television stations.

Obtaining some practical experience for creating different news worthy packages for many college news broadcast.

Also getting experience on-camera as a TV reporter or anchor or also getting some radio basic broadcasting experience under your belt at a local station.





Return from Broadcast Journalism Resume to Resume Templates a-i

Return from Broadcast Journalism to Free Resume Templates



Check out the footer for a link to this page.

Share.

Add us to favorites
---
Copyright © 2008 - resumes-cover-letters-jobs.com by: Joe Thurston
All Rights Reserved!
Content and photos may not be reproduced in any way without our permission.
Custom Search
Post Your Comments

---