Home › Resume Templates a-i › Build a Website
---
---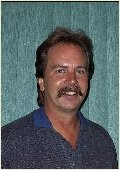 Disclosure: While, I will recieve a commision if by chance you join up with SBI through the links on this webpage, it doesn't impede the facts that Site Build It is a very excellent and effective product that has greatly impacted my life.
Build a Website, similar to this, better yet, one that you are passionate about.

Hi everyone, my name is Joe Thurston.
Owner of Resumes Cover Letters Jobs.com

First I would like to say a big

THANK YOU

for visiting my site.
I do get a lot of e-mails about the one thing I always wanted to do.That was to build a website, so I thought I would explain how I did it.

---
Keep the e-mails coming, I will help with the information all that I can.

This website was created with

Sitesell

. Or SBI

(site build it)

.
Lots of questions and interesting ones at that in e-mails from the about us page have come in so I wanted to answer how I created this website here on this page for everyone who is inspired to build a website.
With many setbacks in this world today I just wanted some way to help people through these tough times. So with my 38 years of working experience, I wondered how I could put my experience to good use.
So in 2008 I said to myself, Joe it is time to fulfill your dream and build a website. I always wanted to do it, but I didn't know how.

I needed someone to show me how.

I went ahead and joined SBI and I am really glad I did.

They show you exactly how to build a great website.




So how did I find SBI? I was just cruising the web like you are now and by accident I found it.
Have a second? Watch this
Video Tour
to get a better idea of how it works.



Believe me it works

.

I am my own proof now that I have also built a website with SBI and the results are amazing. People just like you and I have used SBI to build their websites. Have a look at just some of the top 1% websites on the entire world wide web. Hundreds Of Successful SBI Websites. You do realize their are 100 million websites on the web. So the top 1% with SBI helping you all the way is the only way to go, (for me anyway).

And yes, this website is in the top 1%.

SBI is all you need. If I can do it, so can you.

There are countless ways for you to make money with your own website: Here are just a few.
You can create your own egoods to sell, sell products for a commission, get paid for leads and referrals, there are many more, the list is endless. SBI shows you how to do all that.



Don't know what theme to use to start your dream to build a website?


Want some ideas of what other SBIers created their website about? Go ahead and take a peek at these great Case Studies.

If you have ever wanted to fulfill your dream of actually going forward with building a website. You can with the system and many tools they provide you with.

Block Builder or you can upload your own html using your own tools (what I do).

Niche Choose It, Master Keywords Help, Brainstormer, Form Build It.

Many Website Templates to choose from, Navigation Options, 2 column, 3 column

.

Page Manager, Business Center, Traffic Center Reports, Information Center, WebFTP.

Newsletter Manager.

Autoresponder.

Free Domain name and hosting.


Don't wait any longer. Each one of these tools has a special use. There are a lot more than I am going to mention here, and they all come with your website package, to help you create your website all at no extra cost to you. It's just that easy!!!

Fulfill your dream like I did. This is a step by step website building program where you can watch the videos that will tell you how to build everything the right way the first time.

What is the best kind of home based business? The kind that doesn't get trashed by hard economic times - yes, it is an Internet business.

Fact: Too many website builders only give you the "what" and neglect to show you "how" Not SBI!

Fact: Too many website builders leave big gaps in the info - forcing you to buy more and more!
Not SBI!

Fact: Too many website builders don't really seem to care if you succeed or fail?
Not SBI!

Fact: Too many website builder products cost too much?
Not SBI!



Make the hobby you are passionate about, your home based business.
Wait until The 3 Minute Shortcut has finished, or pause it, before touring these visual links...

Tube It!
Tour It!
Join It!
Tortoise It!
Doubt It?
Try It!
Videos From The Heart
How SBI! Makes You Succeed
SBI! Family Bulletin Board
SBI! Business Philosophy
Ask Anything To An SBI! Owner
Risk-Free Test Drive
(The middle four links above open a new browser window.)
All the best,



---
Return from Build a Website page to my resume templates A-I, download an example, and (save) it to your desktop. Backspace through the provided information, and edit all of it with your own.

Check out the inside pages for more details on creating your resume.

Return from Build a Website to Free Resume Templates home page to find your new resume.



Add us to your favorites
---
Copyright © 2008 - resumes-cover-letters-jobs.com by: Joe Thurston
All Rights Reserved!
Content and photos may not be reproduced in any way without our permission.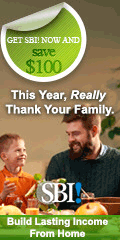 ---
---