Hidden Job Market Secrets Revealed
---

I was going through my visitors emails the other day, to answer a few questions, and I came across quite a few who wanted to know if I had any hidden job market secrets revealed to my visitors and posted on my website?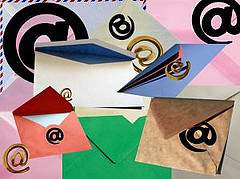 Some of our websites job searchers needed some more help, and wanted me to discuss my own job search steps. So in this article I will give you the hidden job market secrets revealed as I see them to help all my visitors attain a successful and great job search.

Use this as a guide, choosing only the ideas you think will work for your own benefit. I have seen many friends get the job using these techniques!!

**********Add this site to your bookmarks**********
1. Friends and connections are the #1 way to the hidden job market!!
Straight up, the jobs that are available in the hidden job market are only within your reach, through your friends and your connections period!! These people that you hold dear to your heart are the key to opening up the doors, for you to have a shot at the hidden job market.

With the few positions that get advertised through the paper, or work force corporations, you must connect with these friends to have a better opportunity at getting a job from the inside, as they say. These friends can help to introduce your resume to the right people (supervisor for instance). Also when they recommend you personally from the inside, the supervisor will listen. The supervisor will at least turn in your resume to human resources for a call in for an interview. If all goes well after that, well you just got 1 up ahead of everyone else.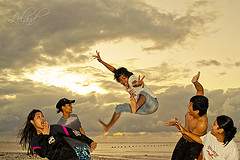 Keeping your connections open will increase your inside chances because the supervisor is busy, so if they can find a candidate quickly without having to go through all the motions and fill the position, then that is helping them out immensely, and yes they are going to try it first.

Sealing the deal is that you will come highly recommended from an existing, trusted and well respected employee. Connect with your friends and connections personally, one on one, they are you best bet at getting moved forward in the hiring process. This works 85% of the time!!
2. The Hidden Job Market is always unadvertised!!
Positions are open in this market, only they are not advertised to the public or on any corporations' website. So the people that you know, friends and other connections, know about these job openings long before they are posted.
There are lots of good reasons for this activity. Corporate expansions for instance will lead to internal employees referring other people, and turning in their applications before the jobs are public to the outside world.
So the people you want to stay in contact with are the friends who have jobs and will eventually at some time or another, have information about future openings at their company. Some company's even give a bonus for an employee referral. So to get a head start on jobs, ask friends about unadvertised upcoming positions within their company they work for.
3. Find out who knows about the Hidden Job Market!!
Who is it that I know that is aware of an upcoming job opportunity? Possibly you may know some vendors who are your friends and know of company's that are getting ready to hire!!


Check on social networks as people in the know usually have something good to say about new job openings. Most jobs are filled in a quick fashion. So HR in any certain company actually doesn't have to do all the work.

Contractors usually have good insights to new job openings. They work inside these company's and get to talk to people who work there. So do you have any connections in the contracting business?

Even truck drivers have inside information, since they are the one's who deliver to these companies daily!!

Take some of these ideas, and create a list of people and connections you may know. These should be your first target to talk to. Get social with everyone you can that is on your list of who knows!!


4. How you will identify your opportunity in the Hidden Job Market!!
There are many ways that can help you research any opportunity in any job market. The best course I can suggest is to contact a competitor that may possibly be interested in hiring you, since you already have the skills they are looking for.

That would be the first opportunity and best chance at getting hired. Just let them know you are 100% reliable in the skills you have. Check each company so you know the details of what they are all about.

Using the many online tools available like Indeed Job Search on this website will help locate an open position quickly.

Just don't forget that you also have to act very quickly!!


5. To get the job, you must focus on the Hidden Job Market!!
Networking is your main goal here!! If it does not come natural to you, well you've got to do it anyway. Hidden jobs are a gold mine, and networking is the key to finding them and to your own success.


Spend a lot of your time focusing on the connections that you know. I know I've said it before, but this is very important. We are talking the hidden job market secrets revealed here. Do not go the traditional route first for applying for a job.

Use these suggestions first, but be prepared first with a nice cover letter, and resume that your friends can turn in to their employer for you with their recommendations.

Do you really want to stand in line for hours with everyone else? Take the company exam, and then wait with 700 other applicants for them to possibly pick you for an interview? Even then you may not land the job.

Yes it gets frustrating. This method I have talked about above is the very best shot you have. The odds are 85% in your favor if you are relentless with your friends and your other connections about helping you out.
The traditional way is a slow process that you should still use, but only after giving it your all by networking.
6. Get my new free spreadsheet it helps you get in the Hidden Job Market!!
Use a spreadsheet to help your networking efforts. This will help you to keep track of who you are networking with and to stay organized.


I created this one just for you, get it below:
<<Job Search Tracker excel Spreadsheet>>


Now if you are looking for a resume visit our resume download pages, just choose the resume you want, and then (save) the file to your own desktop with the same file name. Then just backspace any information on the sample, and then edit or replace it with your very own information, yes it's that easy.

Go Back to Hidden Job Market Secrets Revealed TOP

Go Back to Job Articles



Please refer to our websites inner pages to get more details and help creating your resume.
Return to
Free Resume Templates
our home page, to look for a new resume.

*****Bookmark us here and return later easily*****
---
Copyright © 2008 - resumes-cover-letters-jobs.com by: Joe Thurston
All Rights Reserved!
Content and photos may not be reproduced in any way without our permission.
FREE UPDATES

---