Home › Thank You Letter › Sample Thank You
---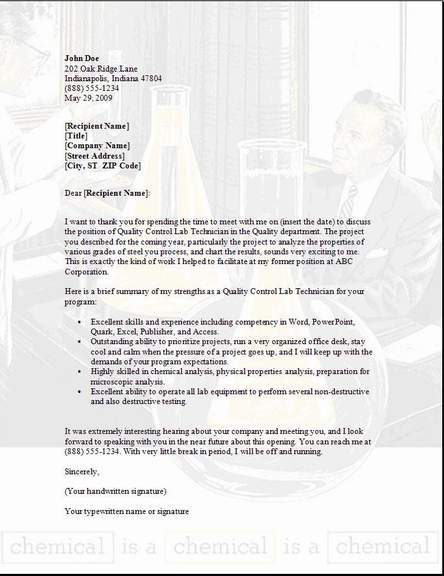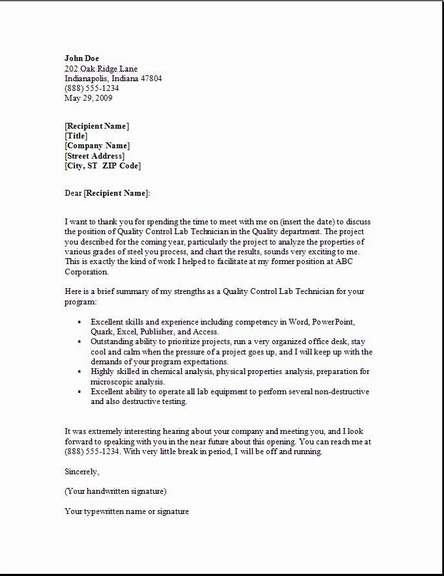 ---
Sample Thank You letter

Download Sample Thank You Letter
--------------------------------------------------

**For reference, add us now, it's an easy way to get another resume.

Here is an example you could modify of a job seekers interview thank you letter after he completed his job interview for a sales position.

It is the only proper thing to do to increase your own chance of success to get the job. These people who interview you will respect the fact that you even remembered their name and position, let alone send them a thank you letter.

Don't take up their time by sending more than one page, they are busy. They will be enlightened getting your one page thank you letter.

Make it interesting and speak from the heart honestly. They will notice and remember you. After all they are the hiring manager it's their job to pick up on the most professional characteristics a person has.

They will even remember your enthusiasm during the interview if you remind them somewhere in your thank you letter!!



Sample Thank You Letter



---
123 One way Court
Everywhere USA 00000
333-444-5555


Mr.(name of person)
(company, Inc.)
1500 Industrial Street
City, State and Zip Code


Dear Mr. Doe,

Thank you again for the sales position interview. After my tour of the company's excellent operations, my background and my sales skills will be a good fit with the team you have in place rest assured.

I am really grateful that you took some time to let me meet some of the team. I could tell your employees are dedicated and look like they really enjoyed the sales process you have in place. I know I would learn many new things from you and I certainly would enjoy working together along side your team.

Along with my experience and qualifications, I will respectfully bring with me my excellent work habits and excellent judgment skills to this open position. I am a person who likes to complete my responsibilities daily with little supervision, and with you job demands that you have, you can count on me to accomplish my duties on time and with professionalism.

I am really excited about this position, Mr. Doe, please let me know if you need anything else from my side to assist you in your difficult hiring decision. Again, thank you.

Sincerely,


John Wayne




Back to Sample Thank You Letter
Top of Page
Back to Free Resume Templates Home Page

Back to Thank You Letter (lots of thank you letters here)
Add us to favorites
---
Copyright © 2008 - resumes-cover-letters-jobs.com by: Joe Thurston
All Rights Reserved!
Content and photos may not be reproduced in any way without our permission.
Custom Search
Post Your Comments

---