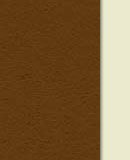 Home › Resume Templates j-z › Technical Sales
---
---




Download Technical Sales Resume Here



The purpose of this position is to manage customer claims, coordinate effort with the Production, Sales and Accounting areas to meet or exceed the customer expectation and interact with customers on a technical level.

Some but not all responsibilities:

• Coordinate customer visits.
• Control the claims
• Work with IT to keep and improve the claims database
• Coordinate solution for the rejected materials on the customers facilities
• Prepare/Elaborate/Maintain customer visits reports.
• Work with Production and Sales areas to prepare/maintain Customer Technical Agreements.
• Coordinate with the production and Sales areas solutions for customer claims. (Provide samples, pictures, information, on site visits).
• Coordinate new customers inquires.
• Present technical information about customer's requirements.
• Participate in operational, and sales informational meetings.
• Participate in Continuous Improving meetings.

Back to Technical Sales Resume Top of Page

Back to Home Page Free Resume Templates






Copyright © 2008 - resumes-cover-letters-jobs.com by: Joe Thurston
All Rights Reserved!

Content and photos may not be reproduced in any way without our permission.