Home › Resume Templates j-z › Material Handler Resume Example
Material Handler Resume Example
---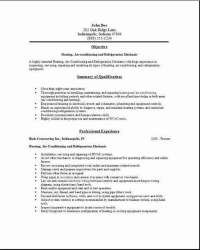 ---
Material Handler Resumes should be used as a summary of your professional skills and experiences in the material moving industry. Your resume for the material handler position should describe your past experience in this field, along with your achievements.
In fact, you will need to match the skills in the job description that you are applying for in order to get an interview for the position. Read every job description carefully, and match as many as you can when you create a resume. This is a must do item on your agenda if you want the job.
Job Description
A Material Handler will generally work in an industrial / manufacturing settings where they will move all the materials from storage or production areas, any loading docks, all delivery trucks, shipping vessels, and containers. Most material handlers work in a warehouse, and all of their duties will vary. Some of these duties include finding items that are in storage and transporting these items to a loading area.
Add us now -- helps you find us again later.
Material Handler Resume Sample
---
John Doe
1473 Haywood Drive, Little Rock, AK 26314
Residence: (000) 200-2222 » Cell: (999) 999-9999 » Email: John@att.org

---
OBJECTIVE



I would like a Material Handler position organizing and moving items in your warehouse, quickly and efficiently helping to maximize the in flow of material and the shipping of the material in an organized manner.

SUMMARY OF QUALIFICATIONS

• Over three years of experience working in material handling positions.
• Highly skilled in a warehouse facility loading and unloading material.
• Love to operate a fork lift and electric pallet jack.
• I will perform visual inspections to confirm that all materials match the PO perfectly.
• I am very good at simultaneous work orders in a fast paced warehouse.

RELEVANT SKILLS

• Adjust my time accordingly to perform each activity.
• Very safety conscious in my work environment.
• Follow all rules and regulations.
• I can lift up to 50lbs very easily.
• Good at basic math and scanning numbers.
• Great communication skills with my co-workers

KEY ACCOMPLISHMENTS

• Loaded a valuable shipment of parts going to an overseas warehouses without any product damage.
• I am very good at training new people, as they understand my explanations easily.

---



PROFESSIONAL EXPERIENCE



Little Rock, AK | June 2010 – Present

Material Handler

• Supply all materials to machines before they run out.
• Monitor material software to expedite orders.
• Receive all incoming materials
• Provide replenishment materials to my specified lines in the manufacturing plant.
• Review all packing slips and match in our system.
• Secure and move material to its destination anywhere in the warehouse.
• Update the computer database when completing each move of material.

Oak Hunters – Little Rock, AK | Sept. 2009 – Jan 2010

Loader

• Understand the loading sheet and complete the instructions of where they are to be moved to.
• Complete daily operator checklist.
• Loaded materials into tractor trailer.
• Placed load lock and inspected door.
• Took care of my area daily by keeping the loading dock clean.

---



EDUCATION



Rocky High School – Little Rock, AK
High School Diploma – 2007

ADDITIONAL

• Received training and I understand OSHA, EPA and follow safe practices while working.
• Proficient in MS Office Suite
• Can learn your warehouse software quickly and confidently.
---
Training



Most all material handler positions will require from you, less than 1 month of on-the-job training. Most training will be completed by an experienced worker who then decides when you are ready to work on your own. This job usually goes quick, so you must apply quickly when you see a job opening.



Look for material handler jobs at these places near you.



Large commercial warehouses
Manufacturing Facilities
Distribution Centers
Container ships
Trains
Trucking
Cargo Planes hub at airports


You might also like:
Material Handler Cover Letter
Back to Material Handler Resume Example top of page
Back to Home Page Free Resume Templates.
Add us to favorites
---
Copyright © 2008 - resumes-cover-letters-jobs.com by: Joe Thurston
All Rights Reserved!
Content and photos may not be reproduced in any way without our permission.
Custom Search
Post Your Comments

---