Home › Resume Templates a-i › Graphic Arts
---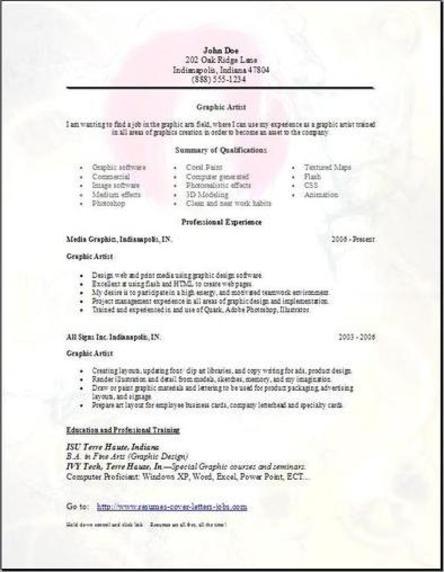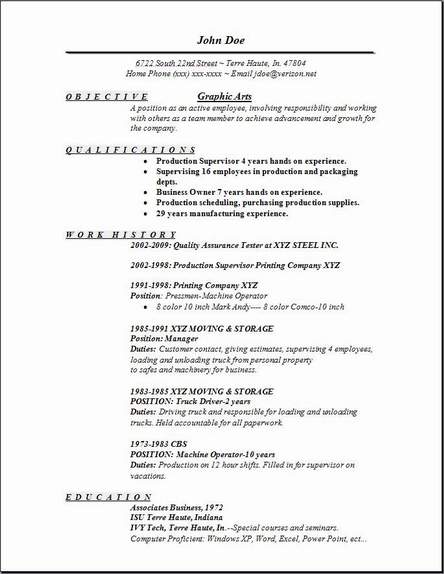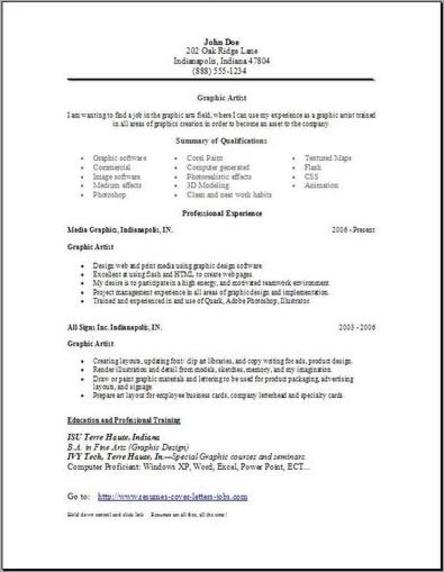 ---
Graphic Arts resume

Download Graphic Arts Template
Download Graphic Arts Template2
Download Graphic Arts Resume3
Download Graphic Arts Cover Letter
------------------------------------------------

Your formatted resume above is worth telling friends about. Just e mail them our page. It is convenient and also really quick to use.


Choose save to Desktop

--file name is already provided.
Your downloaded resume will be available in your plain sight for the start of your editing process.


Do add this site now, you will need it to easily come back.
Make use of 3 graphic arts resume formats putting the information that is yours in place of the example resume. Just backspace and then substitute your info.
When you complete all the resumes, compare those three then choose the very best one you prefer to use. It is oh just so very easy.

It's exceptionally easy and, that's not all. It is also the fastest most efficient way to complete a resume, you will get this all finished and be done in a half an hour. These free example graphic arts resume samples are very useful with strong formatting. Get a phone call for the position you are searching for with one of these resumes. Take a long look at different pages on this website. Look at the other resumes and how they are formatted. Add something you want to use from another sample. So make one today. Get started and update your own resume today.
Graphic Arts job duties:
You will need to possess knowledge of the most currently used graphic design state of the art software for this position. You will be using this to produce the best graphic art also creating visual materials to be used in customer promotions, their advertisements, their films, also packaging graphics, creating instructional materials through various media outlets such as distributing websites and also CD-ROMs.
You also will generate and manipulate graphic images, create animations, add perfect sound, text and also video into multimedia programs. You will be required to advance your education to keep up with the technological advances that are in the field of graphic arts and be able to implement your skills in other areas inside the organization.
You could also be required to obtain an equivalent of a bachelor's degree or possibly under certain circumstances, substitute your experience of 2 or 4 years in the graphics arts field in place of the bachelor's degree. You will need to be proficient in your use of standard concepts, and practices, also procedures used within any particular graphic arts field of interest.
You will be performing a large variety of assigned tasks. You would be working under mostly general supervision, and typically you would report to one supervisor or possibly one manager. A great creative sense and originality is expected.


Return from Graphic Arts Resume Template to Resume Templates a - i
Back to Free Resume Templates
Add us to favorites
---
Copyright © 2008 - resumes-cover-letters-jobs.com by: Joe Thurston
All Rights Reserved!
Content and photos may not be reproduced in any way without our permission.
Custom Search
Post Your Comments

---